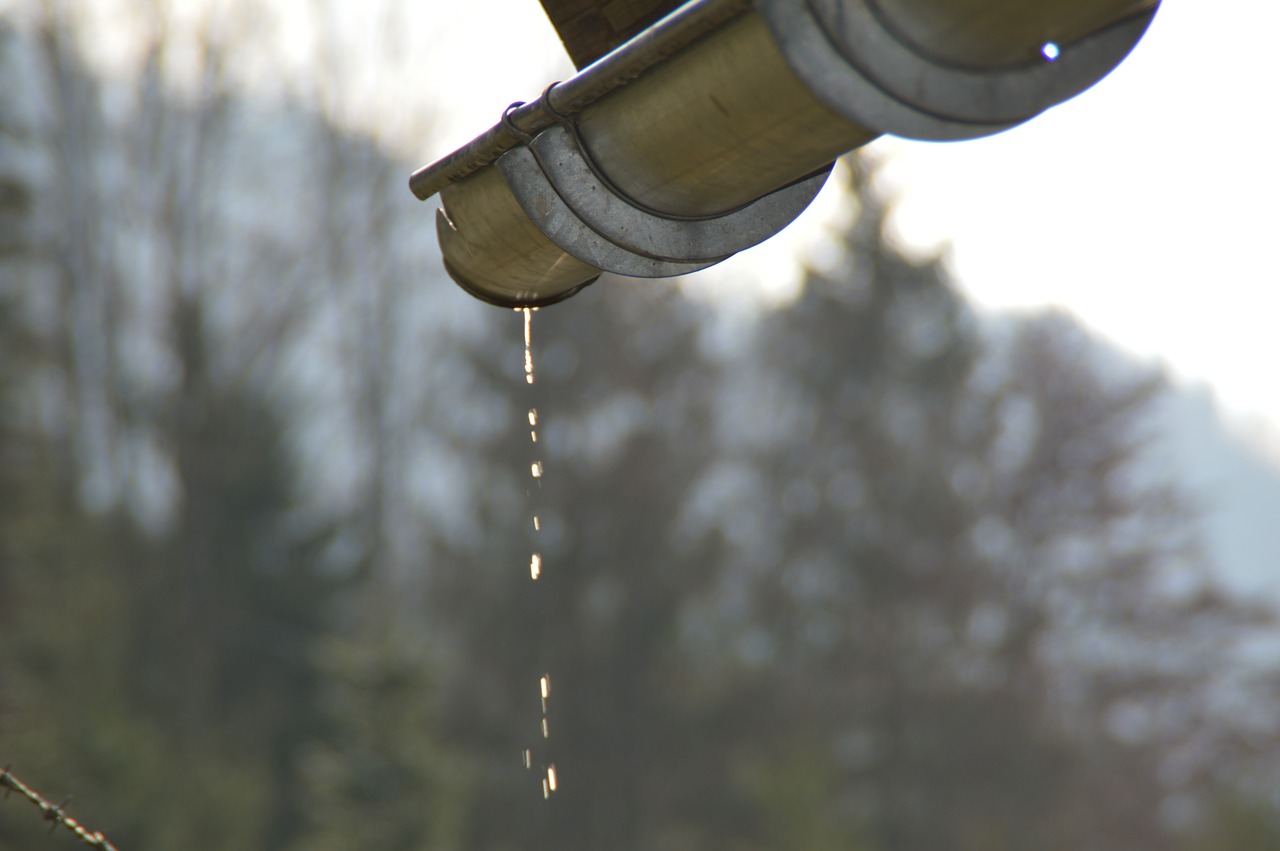 DOWNSPOUTS

A downspout is a crucial component of your home's roofing system. A downspout is a pipe attached to the gutter of your roof. Without it, all water that has amassed on the gutter will land on the ground and can damage your guttering system. You can count on us to provide downspouts installation, along with repairs and maintenance. We also offer drain guards, which is a removable strainer in your downspout that prevents debris from going into your underground drainage system.




We offer traditional downspouts of aluminium that empty into the ground or into a rain barrel. We also offer non-traditional downspouts which are heavy gauge chains that empty into a rain barrel. We can powder coat the chain to match your gutters. If needed, you can rely on us to change the position of your existing downspouts to a new spot selected by you. To know more about our services, reach out to a member of our team now.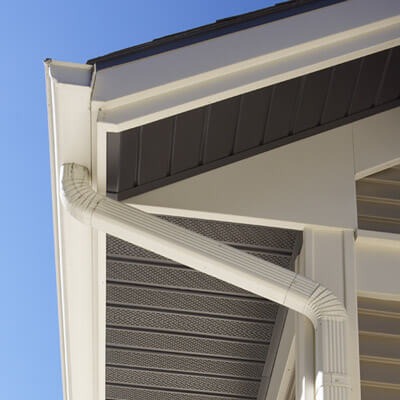 SOFFIT
At RELIANT CONTRACTORS LTD, we offer quality aluminum and vinyl soffit installation in Calgary and surrounding areas. These soffits are available in a range of colours. Our team offers soffit installations to both commercial and residential customers. We work hard and strive to offer quality and reliable services at all times. Call us now to know more.
If soffits are not installed correctly, there will be no proper ventilation for your attic. This can lead to moisture problems, ice damming and may even cause premature shingle deterioration. Our team offers soffit replacement and repair services. We can even replace your wooden soffits with aluminium vinyl. You can rely on our team of professionals to visit your home at a time convenient for you and provide you with a suitable service.
FASCIA
RELIANT CONTRACTORS LTD is a trusted company providing roofline solutions to customers. We offer affordable and quality fascia installations in Calgary and surrounding areas. All our fascias are sourced from some of the top brands in the market.
High quality facias 
Our team will get rid of your old fascias and soffits, replace and repair any rotten timbers then fit new fascias. Our fascias will complement your house and give it a clean, fresh appearance. Call us now for a free, no-obligation quotation.
We offer a complete fascia service. From small repairs to complete replacements, we can do it all. In addition to fascia installation, we also offer maintenance services. Our services will help you keep your fascias in top condition and will help avoid unnecessary repairs in the future.
We also provide fascia covers for clients that do not like to have wooden fascia showing. We can cover your existing fascias in metal. This provides better protection and also offers it a new look.
Aluminium fascias
Aluminium facias are one of the best ways to modernize the exterior of your home. You can rely on us to offer quality aluminium facias. Our team can wrap your fascia boards with aluminium. This will provide it with a finished look that never needs to be painted again.
We can also cover your old fascias with LP SmartSide Trim. This is a treated engineered wood with a rich cedar-grain texture. It can also be painted with any colour to match your trim and home.
Mirand did the finishing work on my basement, and it went so well I got him to reshingle my roof as well. Mirand has been excellent to work with. He's very reliable, easy to deal with, gives helpful advice, and is a very nice person as well. The basement looks beautiful, I am very happy with the results. I will happily hire Mirand again when I have more contactor work that needs to he done. Thank you, it is a pleasure to support your business Mirand.